More About Catalina Cafe
Fresh & Delicious Always
---
OPEN FOR COFFEE & SNACKS BREAKFAST, BRUNCH, LUNCH.
Discover our Menus Here
Catalina Cafe, Hobsonville Point
The café building was built in 1938 and has primarily been used for avionics repairs and as a signals and communications centre for the R.N.Z.A.F as a part of the Hobsonville airbase.
It and the adjoining community space have both served various functions over the years, and in the end it was a rather derelict aviation fuel store, designated the D.B.F.1 building, hence some of the character stains on the floor! We have kept and reconfigured the bulk of the original space, including the gorgeous high stud ceiling, sash windows, and native timber floors.
Our friend and genius artist/designer Mike Petre made a massive contribution to the project but recycling the old rimu tongue and groove walls in our stunning communal tables and counter.
He also designed and made the stools and cushions (using old army blankets) and picked the beautiful colour palette, old fashioned pale pastels to reflect a bygone era. We love how the space has historical references intergrated with modern design touches and technology.
The café is fitted out entirely with energy saving and eco- friendly technology, all of which is available in the houses for sale in the development. All the lights are L.E.D ,we have solar power back up,hot water heat pumps and rain water tanks for our grey water and gardens. All of our communications are on fibre.
In our gardens we grow as many herbs and veges as we can and source other produce from as many locals as we can. Even our food scraps go to local pigs and chooks! We fell in love with the space from the very first time we saw it and could easily see the potential that a bit of elbow grease could create.
A big plus for us is the cafes outlook over the stunning liquid amber pathway and phoenix palms, which along with the café building create a real sense of heritage and place. It is a real pleasure watching the community evolve and been part of that growth and change.
We are also pleased that we still have regular air-force patrons and we have a book to record any stories or anecdotes from peoples time on the base.
It is fascinating to meet people of all generations who have been part of the fabric of the base, and have such great stories to tell. There has been a few tears shed over the decommissioning of the base, but we are a very excited about what the future (and present) holds here. We really hope you enjoy your visit... who knows, you may come to stay.
The Catalina crew.
---
Find us on facebook
---
---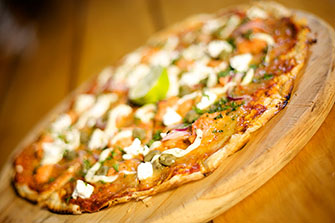 Specials
Sundays, 2 Pizzas for $40.00.
Dine in or Take-Away
---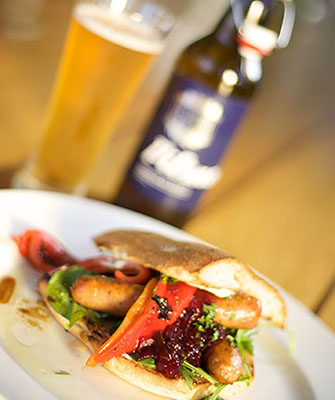 ---
Gourmet Pizzas and Sides
All made on thin homemade bases
With a rich tomato sauce, mozzarella and fresh herbs, Salads and sides selection. Served all day, afternoon and evening.
View Our Pizza Menu Here
---
Bookings: 09 950 6551
No bookings on weekends.
---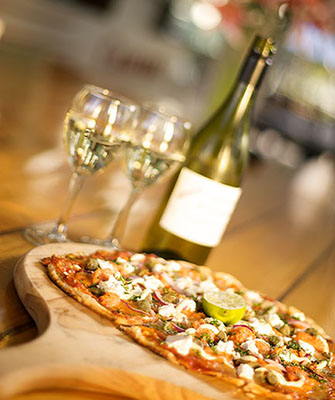 ---
View Our Menus
---
Bookings: 09 950 6551
No bookings on weekends.
---